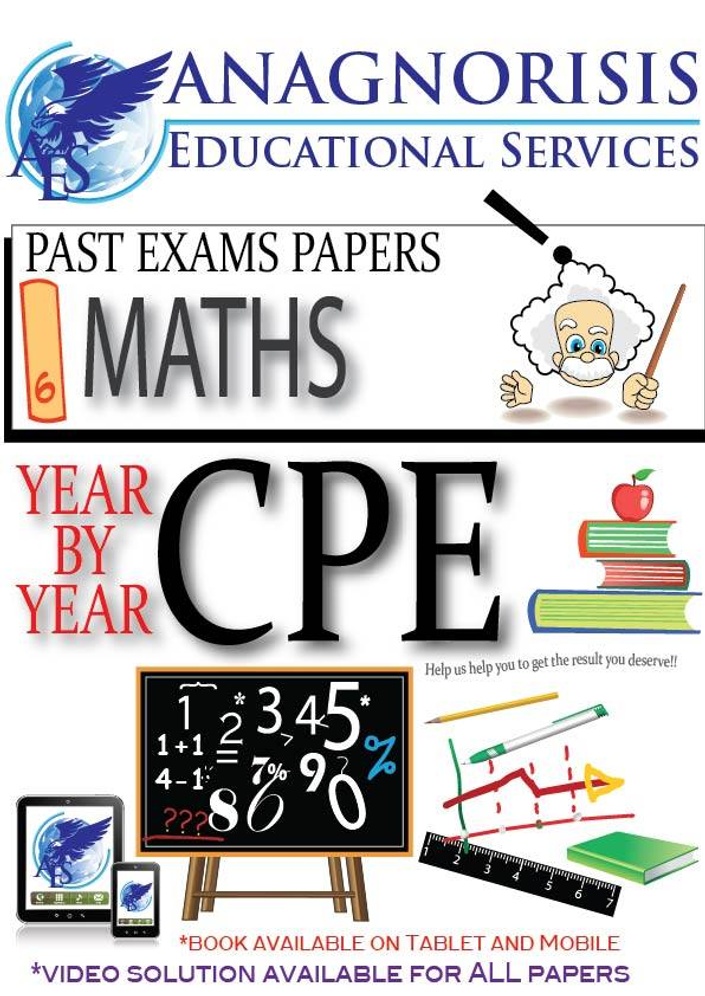 PSAC Mathematics
cpe, maths
MATHEMATICS
Mathematics is regarded as the queen of sciences and as such it cuts across other learning areas of the school curriculum. Described also as the science of space and numbers, the learner of mathematics seeks patterns in numbers, in space, in science, in computers, and in imagination. Applications of mathematics use these patterns to 'interpret' the world and predict natural phenomena. Since mathematics can enhance our view of the world and the quality of our participation in society, mathematics education should be an integral part of the general education of every member of our society.
This statement is based on four premises:
i.All pupils have a right to learn mathematics and see that learning mathematics can help them make sense of their world
ii. All pupils are capable of learning the mathematical ideas and skills that underpin a wide range of everyday uses and can benefit from doing so
iii. All pupils perceive that the mathematics curriculum is valuable to meet their future personal and occupational needs
iv. All pupils become confident and capable users of mathematics in solving practical problems and tackling new and unfamiliar situations beyond the classroom.
The key learning areas of the Mathematics Curriculum for 5 – 14-year olds comprise:
1.Numbers and numeration
2.Geometry
3.Measurement
4.Algebra
5.Probability and Statistics
Key learning areas for the lower primary level will focus on 'concept formation' with the objective to enable children develop basic concepts of numbers, geometry and measurement.The focus on 'concept formation' in the early stages of children development is achievable by prioritizing the use of discovery-oriented, inquiry-oriented and 'learning through play' strategies.
The key learning areas are:
1.Number, number sense
2.Geometry
3.Measurement
Key learning areas of the Upper Primary Mathematics Curriculum comprise:
1.Number, numeration/number arithmetic
2.Geometry
3.Measurement
4.Charts
Mathematics teaching and learning should focus on development of mathematical disposition, creativity, and problem solving skills of all learners.
All learners will develop number sense and an ability to represent numbers in a variety of forms and use numbers in a variety of situations
All learners will develop the ability to pose and solve mathematical problems in mathematics and other disciplines, using commonsense and everyday experiences
All learners will communicate mathematically through written, oral, symbolic, and visual forms of expressions
All learners will develop reasoning ability and will become self-reliant, independent mathematical thinkers
All learners will regularly and routinely use (from Standard IV onwards) calculators and computers and other mathematical instruments to self-check and validate results of mathematical computations, and enhance mathematical thinking, understanding and skills
All learners will develop spatial sense and ability to use geometric properties and relationships to solve problems in mathematics and in everyday life
All learners will develop an understanding of and will use measurement to describe and analyze phenomena
All learners will use estimation strategies, recognize situations in which estimation is appropriate, and judge the reasonableness of results
All learners will develop an understanding of patterns, relationships, and functions and will use them to represent and explain real-world phenomena
All learners will develop an understanding of algebra and algebraic concepts and processes in the formal learning domain and will use them to represent and analyze relationships among variable quantities and to solve problems.

Source: Primary Curriculum Framework.

Your Instructor
Born and raised in the paradise Island of Mauritius.
Did his primary schooling at Jean Lebrun Government School
Was at John Kennedy College from 1999 to 2003.
Finished Secondary Schooling at Royal College Port Louis in 2005.

Graduated from the University of Mauritius in 2010 with a Bsc Honours in Mathematics.

Currently working at ICCPL; Islamic Cultural College Plaine Verte.
The vision is to democratise access to quality education to each and everyone. We need to become lifelong learner so that we could face any adversity that life throws at us. Haste is Waste, so take your time, be consistent, work throughout the year to enjoy your exams.
Frequently Asked Questions
When does the course start and finish?
The course starts now and never ends! It is a completely self-paced online course - you decide when you start and when you finish.
How long do I have access to the course?
Valid for 1 year.
What if I am unhappy with the course?
We would never want you to be unhappy! If you are unsatisfied with your purchase, contact us in the first 30 days and we will give you a full refund.